May 18, 2023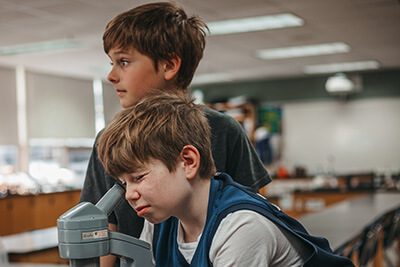 from Ann Jurewicz, Lower School director
Important Dates and Upcoming Events
May 19: PreK Family Music, 8:45-9:15
May 26: NO CLASSES, Teacher Professional Development Day
May 29: NO CLASSES, Memorial Day
May 31: Klein's Grade 3 performance (NOTE! Grade 1 performances moved to June 5)
June 2: Colianni's Grade 3 and both Grade 4 drama performances
NEW DATE! – June 5: Grade 1 drama performances
June 3: MPA Commencement 2023
June 6: Grade 4 Moving Up Ceremony, 2 PM
June 7: Last Day of School – Early Dismissal 10:15 AM
With great joy and many smiles, we celebrated our final CHAMP Assembly of the school year this past Wednesday. We reviewed the CHAMP characteristics we aspire to be with each other: respectful, mindful, gritty, empathetic, and collaborative. Students then enjoyed playing a heads or tails game and finished the morning with a grade level leapfrog competition. Congratulations go to grade one, who narrowly won the race!
Grade 2 Takes a Field Trip to Learn About Native Americans, Tuesday, May 30
Grade 2 will take a field trip to HOĊOKATA TI, bringing history to life. They will have a chance to sit within a traditional Dakota tipi, touch the hides of animals traditionally hunted by the Dakota people, hear the words of the Dakota language, and more. This immersive and interactive exhibit gives students a better understanding of Mdewakanton lifeways.
Upcoming Celebrations—PreK Family Music and Lower School Field Day
This coming Friday, May 19, from 8:45-9:15 AM, we invite our PreK families to join us in the former library for music and dancing led by Ms. Espeland. On Wednesday, May 31, from 1-3 PM we are excited to welcome all families to our Lower School Field Day! Please mark your calendars for these end-of-year events!
Photos for Grade 4 Moving Up Ceremony + Slideshow
We are beginning our planning for the Moving-Up Ceremony on Tuesday, June 6, 2 PM. Please mark your calendars now for this special occasion to celebrate our grade 4 students moving into Middle School!
All parents and families of our grade 4 students are asked to submit three photos of their student to be shared in the slideshow! All grade 4 students will have photos included and this is your chance to celebrate your amazing kid.
Please send three photos to ajurewicz@moundsparkacademy.org at your earliest convenience. The three photos should include one of each of the following:
One from when they were young,
One that captures their passion and personality, and
One from Lower School with their friends
The sooner you send these, the sooner we can begin putting together the most amazing keepsake slideshow!
Middle School Matters: A Community Book Study
Our next meeting is Thursday, May 18, 7:30 PM! Please join us, even if you didn't the first time – there is great discussion, fellowship, and affirming conversation with other parents!  
Middle School is a time of rapid changes, new experiences, and sometimes, perplexing encounters in a new world in which we (parents!) did not grow up! In partnership with Ms. Cooper, our school counselor, and Ms. Meras, our new Middle School dean, I am hosting a community book study this spring. We will do a shared reading of "Middle School Matters: The 10 Key Skills Kids Need to Thrive in Middle School and Beyond—and How Parents Can Help" by Phyllis L. Fagell.  
We invite you to have dinner with your family, put your feet up, pour a drink of something you enjoy, and meet us online, the following dates at 7:30 PM, from the comfort of your living room! 
Thursday, May 18, 2023: Social Skills /

Learning and School 

 

FINAL SESSION – Thursday, June 1 – LUNCH @ MPA

 
We will have guest speakers and experts for each of the sections of the text and will share our own personal journey in raising spirited, well-balanced, resilient, kind, and good humans.
You can purchase the book in any format of your choosing, and in whatever way you'd like. Here are a few options:
Or you can check it out at your local library!
You can also just drop in for a listen, join the conversation, and build community. I am hoping with a later evening gathering time, and the flexibility of ZOOM, that we'll have the opportunity to connect and grow our community in a way that makes space for the various family and scheduling demands we all juggle.
Join Zoom Meeting
Meeting ID: 332 737 0417
Password: MSMatters!
Warmly, Ann Jurewicz