May 31, 2023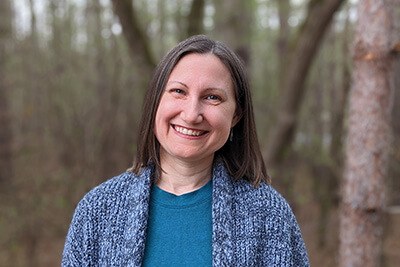 What position will you be holding at MPA?
Lower School Music Teacher
From what school/organization are you coming?
Hudson School District, Wisconsin
Tell us about your education and past experience.
I have been teaching elementary music (K-5th grades) for twenty-one years. For my undergraduate degree, I attended Concordia College in Moorhead, Minnesota where I studied both vocal/instrumental music and French education. Later, I went on to receive my master's degree in Music Education from the University of St. Thomas, with an emphasis in the Kodaly approach as well as certification in Orff-Schulwerk.
What did you find appealing about MPA?
The thing that stands out to me the most about MPA is the strong sense of community. When I first visited the school, everyone was so kind and welcoming. Having grown up just a few miles away in the White Bear Lake area, I was familiar with the school community, and being here truly feels like coming home. I also really appreciate the emphasis on fine arts as a core part of the curriculum, and as an essential part of a child's whole education.
What lasting impact do you plan to have on MPA?
As a music teacher, I hope to not only instill the joy of music as a lifelong pursuit in my students, but also to inspire creativity, share ideas through collaboration with colleagues, and just generally share my positivity and love of learning with the community.
What's your big dream?
My big dream is to teach music to children, and I already get to do that every day! Another dream is to have some of my writing published someday.
What are you passionate about?
I am passionate about so many things… writing, learning about other cultures/languages, cooking, playing the piano, and composing/arranging music when I have time. My family and I love to be outdoors, and we enjoy hiking, biking, canoeing, and camping. As a parent of a child with disabilities, I have a passion for inclusion and celebrating individual differences. My dream is that we would all see the good in each other and how each person has something unique to contribute to our world.
What's a fun fact about you that our community would love to know?
I enjoy long distance running and have completed a half marathon.