January 9, 2019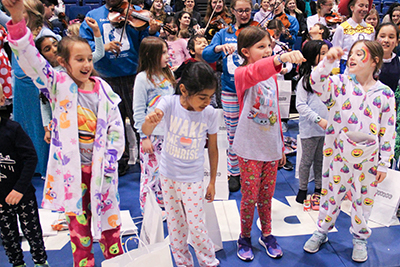 Invite a friend to visit and get to know MPA! We are hosting two wonderful admission events in January–the Middle and Upper School Preview and Pajamarama!
On Sunday, January 27 at 1 PM, prospective Middle and Upper students and their families are invited to campus to preview MPA! This is a fantastic opportunity to explore our school and help participants get to know MPA.
On Thursday, January 31 from 5-7:30 PM, is Pajamarama! This beloved event at MPA welcomes prospective Lower School families to campus for an unforgettable evening of games, music, community, and pure joy! Take a closer look at the joy of Pajamarama with MPA Orchestra Director Leah Abbe Bloem's insight and experience.