January 3, 2022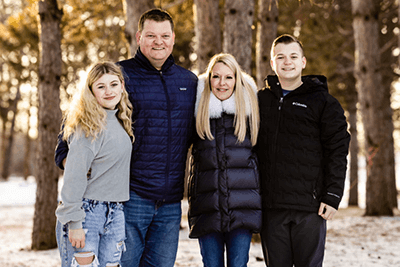 The Gruen Family lives in White Bear Lake, MN. Christine Gruen was an MPA student for four years, and this is her first year as an MPA parent! Max is in tenth grade and Samantha is in eighth.
What do you love about MPA?
I love that the teachers take the time to get to know students and genuinely care about their success and well being. I love that my children feel comfortable approaching their teachers if they ever need help or guidance. I love that MPA is a small family-type community. I love that my children are experiencing amazing learning opportunities that can be used in everyday life. I love seeing my children happy!!
What initially attracted you to MPA?
We had recently relocated to MPA from California. I was attracted to the warm welcome we received by both faculty and students, and the sense of acceptance my children received as transfer students.
How are your children encouraged to dream big and do right at MPA?
My children are inspired by their teachers to become the best versions of themselves, whatever that may be. They are always encouraged and challenged. Read More