April 8, 2019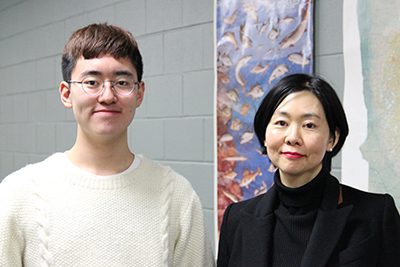 What do you love about MPA?
I love the warmth of MPA. That's the reason that I chose MPA for my son who had come from so far away to the United States. Throughout the application, school tour, and interview process, I could feel the warmth, respect, and sincerity from teachers, interviewers, and staff. They are all proud of being an MPA family, which makes me feel confident. MPA has something special within their heart to care for students and care for families.
How is your child encouraged to dream big and do right at MPA?
MPA is open, flexible, and encourages students to think big and explore new things. Even though my son is not an athletic person, he immediately loved to run on the Cross Country Team and also enjoyed downhill skiing. When my son is planning and selecting courses and extra activities for next semester, he is happy and really excited about what he is going to choose. He wants to learn new things and is full of high hopes and expectations for classes and teachers.
What would you tell another family considering MPA?
If you want a school that takes care of your child like a family, come and choose MPA. Faculty, students, and families are all inclusive to foreign students and new families in general. Passionate teachers are all proud that they can teach at MPA. Faculty and staff pay attention to and are ready to listen to the voices of students and families. Read More