September 14, 2020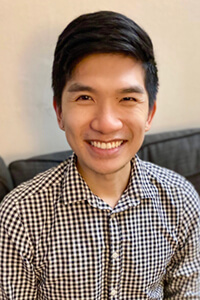 Meet MPA Talks speaker Garseng Wong '11! Garseng attended MPA from grades 4-12 and went on to study Human Biology at Stanford University. He concentrated on nutrition and chronic disease management and initially thought about working as a primary care physician to continue this interest, but during his time in medical school at NYU, pivoted to psychiatry because the field afforded him more time to get to know patients deeply and personally. He is currently a resident psychiatrist at NYU and hopes to specialize in child-adolescent psychiatry, focusing his work with queer youth and young adults long-term. Get to know more about Garseng before MPA Talks on September 30 with the Q&A below!
What will we learn from your MPA Talk?
In my MPA talk, I would like to compare and contrast mental health as it is portrayed in the media and discussed in the lay public versus our conceptualizations as a profession. I hope to offer a space to discuss and de-stigmatize mental health, and introduce skills and ideas for maintaining mental health as students progress through school and develop as young, independent adults.
What do you believe will be the greatest challenge our current students will face in their lifetimes and how do you see MPA equipping them to face that challenge?
Our society has become extremely polarized to the point where communication between people of opposing ideologies often become shouting matches without any exchange of ideas. This is worsened by the growing sentiment against evidence and the blurring of "truth." Our students will have to become effective communicators with those who do not share their point of view in order to advance in their lives and careers, especially for those who hope to tackle our nation's (or world's) great challenges. I see MPA equipping students for this future by introducing them to big, controversial ideas early and asking them to consider issues from multiple perspectives. Read More