October 22, 2019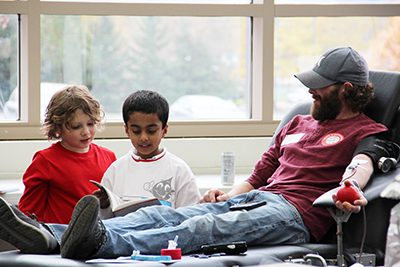 The world starts small when you're a kid. In a relative bubble of family, friends, and school, it can be challenging for children to think beyond their own backyard, or to reflect on how they can support or contribute to a community that's different from their own. Cultivating a service mindset in students early is a powerful key to unlocking a larger world view, while also preparing them for college and creating distinction in their educational experience.
The Harvard Graduate School of Education's Making Caring Common project published a groundbreaking study focused on inspiring community service as part of the college admissions process. The researchers advocate for how service can help students focus on meaningful ethical and intellectual engagement, while creating a platform for long-term success. The study emphasizes that, through their volunteerism, students should be encouraged to:
engage in meaningful, sustained community service that is authentically chosen, consistent, and well-structured, and that provides opportunity for reflection both individually and with peers and adults;
take collective action that tackles community challenges;
have authentic experiences that focus on "doing with" not "doing for"; and
engage in service that develops gratitude and a sense of responsibility for the future.