August 13, 2019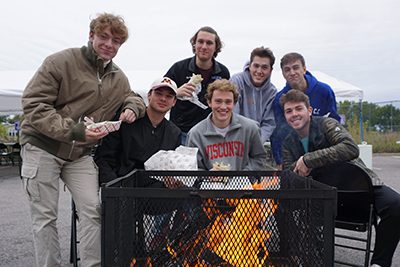 Join fellow MPA alums on Homecoming weekend, September 27 and 28, to reconnect with friends, family, and faculty. Celebrate milestone reunions and participate in special, alumni-only activities. Welcome home, alumni, and we hope to see you soon!
Renovation Tour
Saturday, September 28, 11 AM
Lansing Lobby
Enjoy a meet and greet and tour of campus with Dr. Bill Hudson, head of school. Come see the newly renovated commons, cafeteria, + kitchen, and get a sneak peek of the library!
Co-ed Alumni Soccer Scrimmage
Saturday, September 28, 3 PM
MPA Stadium
Hit the field or cheer from the stands in our first-ever organized Co-Ed Alumni Soccer Scrimmage! Read More