May 5, 2022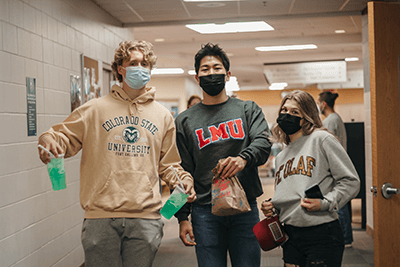 from Mark Segal, Upper School Director
There are some childhood experiences that fade away and others that last a lifetime. I am unsure why this is the case, but know that it is true. One of those experiences that has lasted a lifetime with me was when my father brought me to a business gathering where Rod Carew was the featured speaker. For those unfamiliar with him, Carew was a major league baseball player who played for almost 20 years for the Minnesota Twins and California Angeles. Appearing in 18 straight All-Star games and holding the highest MN Twins batting average (.388), Rod Carew was elected to the National Baseball Hall of Fame in 1991, the first year he was eligible. The event and what Carew spoke about are distant memories, but what remains is my vivid recollection of meeting one of my childhood idols. Thankfully, there was a picture taken of our meeting and in it he and I were shaking were shaking hands and looking each other directly in the eye.
Earlier this week, local businessman and author Harvey Mackay wrote an article in the Star Tribune entitled, "Rediscover the Lost Art of Eye Contact and See the Magic." In the article, Mackay shares that, "unfortunately, eye contact has become a lost art." He refers to the frenetic pace of people's lives and the seemingly frequent draw to looking down at a smartphone, even though someone may be right in front of you.
There have been several studies on the importance and necessity of making eye contact. In virtually every one that I reviewed, the research showed that eye contact is one of the most powerful ways to make someone feel recognized, understood, and validated. A 2002 MIT study fund that infants were more likely to follow an adult's eye movement rather than just their head movements. The study validates the bond and importance of eye contact in an infant's upbringing. Recognizing this, however, still can present a challenge for some. Mackay shares that, "making eye contact is a skill that can be learned. It might take a little practice, but it can have a significant impact on your work and personal life." As a school administrator for the past quarter century, I have found that much can be said and explained by students without them actually saying a word. Eye contact, or the lack thereof, plays a vital role in both verbal and nonverbal communication. It is for this and multiple other reasons that the art of eye contact through communication (including listening) is a focus at MPA. Starting at a young age our students work on presenting to their classmates and peers in activities like the Parade of States and CHAMP Assemblies, in middle school they present their Future City projects and facilitate club and organization meetings, and in upper school they make proposals to the administration and present their Senior Performances to their peers or the full upper school community.