March 6, 2019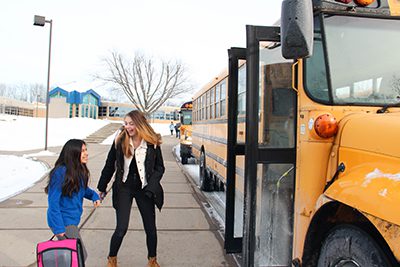 Don't miss out on signing up for MPA busing during the re-enrollment process in TADS! Please note that the re-enrollment deadline is quickly approaching this Friday, March 8.
MPA is excited to offer transportation options for current and prospective families thanks to a new partnership with Hill-Murray! In addition to the current routes servicing North Oaks/Roseville, Highland/St. Paul, and Woodbury, MPA will be adding a dedicated route to and from the greater Stillwater/Lakeland area!
The cost for two-way transportation under a group stop model will remain $1,300, equivalent to just $145 per month. Detailed route information can be found here. The District 622 route information will be available in August, closer to the beginning of the year.
If you have any questions, please contact Rose Wick, transportation coordinator, at rwick@moundsparkacademy.org or 651-748-5505.