April 3, 2019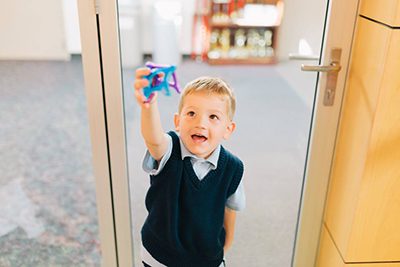 Do you have a friend, colleague, or neighbor who would love MPA? Invite them to MPA's Early Childhood Curiosity Day on April 26! It will be a fun morning with activities that include a singalong, a story walk, play time in the Makerspace, and much more.
Our Early Childhood Curiosity Day is a very special event is for families who are interested in MPA's PreK or kindergarten program. Visitors will join us as we explore curiosity and literacy in conjunction with the release of the latest Curious George seek-and-find book. At MPA, we learn by doing and this event is no exception. Activities will include a story walk, singalong, and seek-and-find fun in addition to diving into Curious George's most recent story.
For more information and RSVP, see moundsparkacademy.org/visit, email admission@moundsparkacademy.org, or call 651-748-5577. Come be curious with us!