April 4, 2019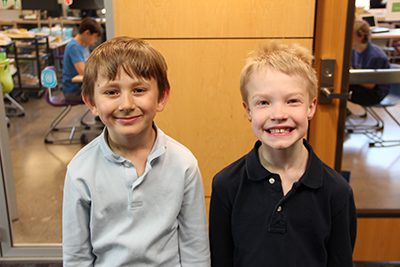 Two second grade students, Isaac and Thomas, were recently inspired to raise money to donate to Together, We Dream: The Campaign For MPA.
Thomas proudly brought in his hard-earned $10 donation because he is so excited about the improvements to our school and wanted to be a part of them. He said, "At the groundbreaking, I heard you were trying to raise $5 million. After I went home and thought about it, I decided I had ten dollars that I needed to donate to the construction."
Isaac's mother, Michelle, shared that during spring break, Isaac collected trash throughout his neighborhood in exchange for a little bit of money from her. She said, "He really wanted to contribute to the current campaign having seen his classmate Thomas do the same thing with his pocket money."
When one gift inspires another, big dreams can come true. Thank you, Thomas and Isaac!