September 11, 2019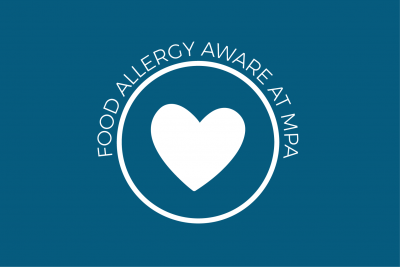 The number of children with food allergies continues to rise. This fact and the desire to best serve and protect our students with food allergies, prompted MPA to make a commitment to becoming an Allergy Aware School. Please join us for the MPA Parent Food Allergy Aware Training on Monday, September 23, from 6:30-7:30 PM in the Recital Hall.
This important and informative session will be led by Kelly Ayd, RN, BSN, PHN for Non-Public Schools, Adventure Connection and Next Step Programs and District 622 Nurse Supervisor. Kelly will be answering questions as well as guiding families through our expanded food allergy policy, how to read food labels, and safe food alternatives for commonly-used foods that contain peanuts or tree nuts.
Childcare will be provided for children ages 3.5 and older. Please RSVP for childcare only to communications@moundsparkacademy.org–no additional RSVP is needed.