June 25, 2019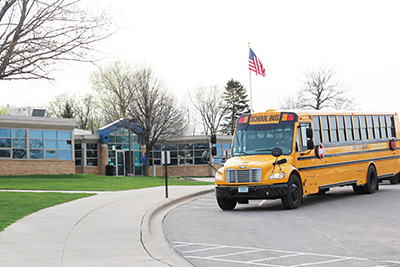 Mounds Park Academy is happy to announce the expansion of its bus services to the Minneapolis area for the 2019-20 school year!
This expansion is the result of unprecedented interest from prospective families in the area as well as the school's desire to serve current and future families better. This new route will be in addition to the routes that are currently offered to and from Stillwater, Lakeland, Woodbury, North Oaks, Roseville, St. Paul, Highland Park, and throughout District 622.
Minneapolis bus route details:
Unlike our other bus routes, the cost of the Minneapolis route will include before and after school care for Lower and Middle School children.
To allow for participation in athletics, enrichment classes, and other after school activities, many of which are offered at no additional cost, this route will leave the MPA campus at 4:30 PM.
The tentative group stops will be at Lyndale Ave S & 50th Street E and Lyndale Ave S & 42nd St E. These stops may be adjusted.
This route is pending ridership. We will confirm the route when the minimum number of riders is reached.
For more information about this as well as MPA's other bus routes, visit moundsparkacademy.org/mplstransportation. To sign up for transportation, current and new families may contact Amanda Platson, student billing coordinator, at aplatson@moundsparkacademy.org or 651-748-5502.