May 19, 2020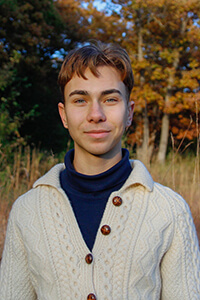 As the 2019–20 school year comes to an end, we're sharing the college choice stories of the Class of 2020!
In what grade did you come to MPA?
I came originally in PreK, but left for seventh and eighth grade. I returned in ninth upon realizing the MPA experience is unique and unparalleled.
How did you come to choose the college that you did?
I chose Yale University because I wanted to study at a place with elements of both a small liberal arts college and a large research university. Additionally, the opportunities in my areas of study (environmental studies and music) are stellar compared to many of the other schools to which I applied. Located in New Haven, I was also extremely attracted to Yale's proximity to New York City (a simple train ride away!).
What are you most excited about as you embark on your college experience?
I'm most looking forward to finding a community of diverse, like-minded people and taking on new academic endeavors.
What did you appreciate most about the college counseling process at MPA?
I appreciated the personalized attention I could have, even during freshman year. Ms. Pederson helped me find extracurricular opportunities throughout high school. Additionally, the dedicated time and curriculum for college planning was extremely helpful. I felt really prepared when it was finally time to apply to schools.
What about your MPA experience has best prepared you for college?
The rigorous coursework has prepared me very well for college. If I had to pick one thing, however, it would be the stellar English curriculum. I have been able to really hone my analytical and narrative writing skills through extensive personalized feedback and high quality instruction.