May 26, 2020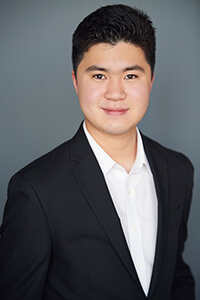 As the 2019–20 school year comes to an end, we're sharing the college choice stories of the Class of 2020!
In what grade did you come to MPA?
I came to MPA in 8th grade. Prior to attending MPA, I lived in Manitoba, Canada, and I remember the moment I entered the school and how I fell in love with the school's vibe, facilities, and wonderful teachers. While no classes were in session as I came in June, I still felt as if MPA was the right place for me.
How did you come to choose the college that you did?
I ended up choosing the Oberlin Conservatory of Music. Out of all the music schools that I applied to, I felt that Oberlin was the most similar to MPA. I feel that Oberlin is the perfect place for me because of their incredible opportunities to grow as a musician, while also offering strong academic programs within the college.
What are you most excited about as you embark on your college experience?
I'm excited to be living in a state that I have never lived in before, and to also experience the wide range of performing opportunities Oberlin offers. Life does not stop here, and I know that I am still maturing as a person. I'm curious to know what my life will be like during and after college!
What did you appreciate most about the college counseling process at MPA?
I appreciated the constant support the college counseling team provided for me at MPA, and how understanding they were of my unique situation. Although I had to miss a lot of classes in the winter, the college counseling team supported my path to pursue music, even though it was traditionally different from most other peoples' college paths.
What about your MPA experience has best prepared you for college?
MPA has been preparing me for college since the beginning of my time at the school. The school holds to its educational mission well, and my academic abilities, discipline, and sense of community have been greatly enhanced. My time in the MPA Upper School was very much like pre-college. Although it was a bit of a struggle for me at first, I feel it was so worth it in the end. I feel ready for college!
What is your advice for MPA's Class of 2032 (kindergartners)?
Take the time to learn from failure and your mistakes, they are often great opportunities to grow. Life is not perfect, and you will experience more rejection and failure than you will experience success. Failure is sometimes necessary in order to move up. For example, NHL defenseman Steve Smith of the Edmonton Oilers scored on his own goal in the 1986 Smythe Division Final against the Calgary Flames, an infamous mistake which cost his team the series. He, however, came back the following year to help lead his team to a Stanley Cup victory.
The 53 members of the Class of 2020 plan to attend 41 different colleges and universities in 18 states, Washington D.C., Canada, and Australia. See their destinations here. Learn more about MPA's College Counseling Program here!