March 2, 2023
We have several comings and goings to and from MPA that we want to share with the community.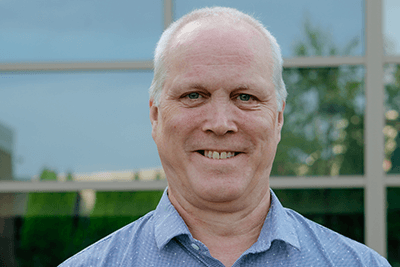 Russ Purdy, Extended Day & Summer Program director, has resigned and his last day will be Friday, March 17. Russ joined MPA in January 2017 and had the joy of seeing his two children, Eli and Milo, grow up at MPA and graduate in 2022. During his time on staff, Russ was always enthusiastic with the students and a fun face to see in the morning and afternoon. He made MPA a welcoming place for all, dedicating himself to the program. He expanded the Summer Program class offerings and grew the popularity of Panther Club and Den tremendously. His warm presence on campus will be very missed.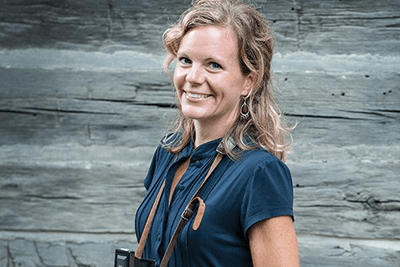 Elizabeth Flinsch, Middle and Upper School visual arts faculty and MPA alum from the Class of 1998, has resigned. Elizabeth taught photography, printmaking, and general visual arts at MPA for three years and had a profound impact on our students. She mentored students both inside and outside of the classroom, ensuring that they could see themselves as creative beings. Senior Prescott Hutton shared, "She was the one who turned photography from a hobby into a passion for me. She inspired me to go crazy with creativity!" She will be very missed by her colleagues and students alike. Samah Fahmy remains at MPA as the long-term substitute art teacher in Elizabeth's place.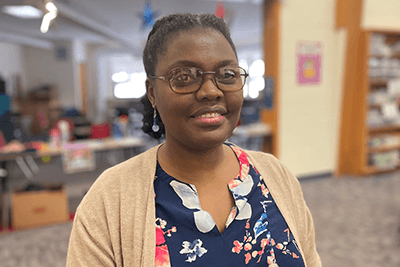 We are pleased to announce the addition of Pauline Wambui, who started at MPA on Monday as the Extended Day and Summer Program site manager, replacing Hollee Towner. She is a familiar face as one of our substitute teachers. She brings 23 years of PreK-12 teaching experience and a passion for teaching, tutoring, and mentoring. She has much experience working with diverse backgrounds and ages and very strong mentorship abilities for assessing and guiding students to achieve growth and success. Get to know Pauline here!
Please join all of us at MPA in wishing Russ and Elizabeth a warm farewell and Pauline a wonderful welcome!