September 14, 2023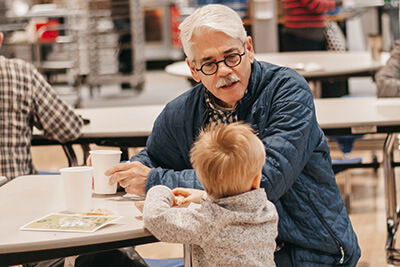 We are excited to host our annual celebration of Lower School and Middle School students and their special guests on Wednesday, October 18.
Grandparents and special friends can join their Lower School students in the morning for classroom visits, Middle School students in the afternoon for classroom visits and Bingo, plus enjoy a special joint music performance!
RSVP is required for all guests by Friday, October 13. Parents are welcome to join the full day program or for the music performance at 11 AM. Please note: October 18 is a full school day, a change from an early release date in prior years. If you wish your Lower School student be released at 11:30 AM with their grandparent or special friend, please contact the division office.
RSVP here.
Read more details here.