May 28, 2019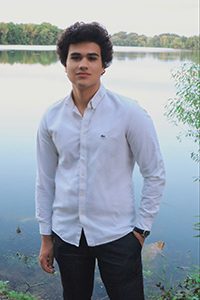 As the 2018–19 school year comes to an end, we're sharing the college choice stories of several members of the Class of 2019!
In what grade did you come to MPA? 
I came to MPA in ninth grade. MPA has been a great fit and I've really enjoyed my time here.
How did you come to choose the college that you did?
I chose Tulane because I wanted to be in a place that was warm and close to home. Also, I wanted to be in a five-year architecture program, and Tulane was my favorite school in the south that offered it. I also was looking for a medium size school, but one that still had lots of school spirit and D1 athletics. Tulane also allows me to double or switch majors because admission is not school specific giving me more options if architecture is not the path I ultimately want to take.
What are you most excited about as you embark on your college experience?
I am really looking forward to taking more art classes and doing more hands-on projects. I am also looking forward to more independence and the ability to have more control over my schedule. College will also give me the opportunity to find out what I really want in life and discover new paths. I am excited to meet new people who have had different life experiences than I have. Studying abroad is another thing that I am excited for, since I love to travel and like living in different countries. Read More