April 14, 2022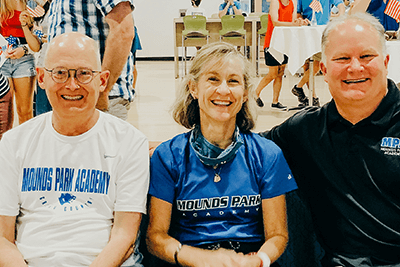 Bev Docherty
Position while at MPA
Physical Education/Health Teacher, Coach
How many years did you work at MPA?
34 years
What do you miss most about MPA?
I miss so much about MPA; the opportunity to work with such driven, focused students and student athletes, my dedicated, fun-loving Physical Education/Health and Athletics Departments and the entire, supportive Mounds Park Academy community.
What have you been up to since leaving MPA?
I've been running, biking and exploring areas of Florida with my recently retired husband, Jim. We returned to St. Paul this summer to enjoy the Minnesota summer, to continue work on our "fixer-upper" home–on our 26th year of updates:), and catch up with our dearly missed family and friends. Cheering on MPA alumni Mason Ferlic this past year throughout his journey to the Olympics has been a wonderful treat! Perhaps it aided in my decision to return to co-coach the MPA Cross Country Team this fall after many, many years, which is bringing me such joy already!