March 14, 2019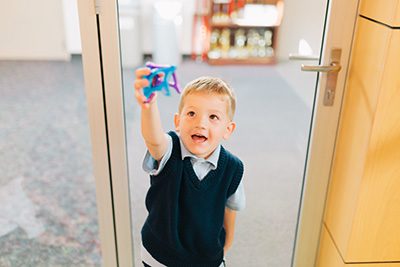 Early Childhood Curiosity Day
Mounds Park Academy
Friday, April 26, 2019
8:45 AM-10 AM
RSVP >
In Lower School, students experience hands-on, interdisciplinary learning, while ensuring the curiosity and sense of wonder they come to school with flourishes. Our small class sizes enable the teachers to stay closely attuned to the gifts and challenges of each student, and make sure each child has the attention they deserve.
Here at MPA, we believe learning is a life-long process. We want our students to stay excited and curious about learning, and that is something we aim to achieve every day in our classrooms and around school. We believe this is achieved daily through the enthusiasm that can be seen in classrooms, discussions, and activities.
Experience this curiosity for yourself at our Early Childhood Curiosity Day on April 26 beginning at 8:45 AM! This very special event is for families who are interested in MPA's PreK or kindergarten program. Join us as we explore curiosity and literacy in conjunction with the release of the latest Curious George seek-and-find book. At MPA, we learn by doing and this event is no exception. Activities will include a story walk, singalong, and seek-and-find fun in addition to diving into Curious George's most recent story.
Following the activities, children and adults alike will be provided with a snack and invited to play and explore in our Makerspace—the only PreK-12 space of its kind in the Twin Cities—spend some time on our sprawling playground (weather dependent), or visit our PreK and kindergarten classrooms. All families will leave with their own copy of this Curious George book, compliments of MPA.
For more information and RSVP, see moundsparkacademy.org/visit, email admission@moundsparkacademy.org, or call 651-748-5577. Come be curious with us!