A School With a Calling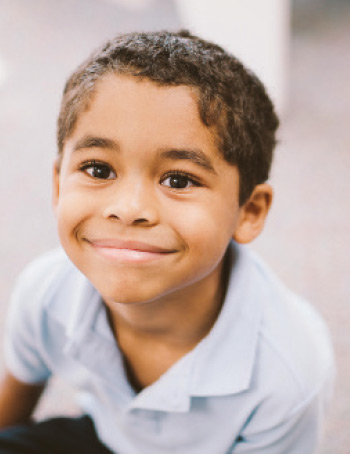 MPA is a school with a calling to make the world a better place. It answers that calling by providing a rigorous education with deep purpose, and the approach is working.
Since its founding in 1982, MPA has possessed a disproportionate ability to cultivate students who are capable of making positive change. As a college freshman, Newell Hill '99 created a nonprofit dedicated to arts education. Pakou Hang '95 is a community organizer dedicated to the advancement of immigrant farmers. Audrey Berdahl-Baldwin '12 is pushing for carceral reform. These are only a few examples of MPA's alumni shaking the world in brilliant ways by choosing careers and life paths that allow them to affect the well-being of others.
"While some schools focus primarily on educating students for careers, MPA educates students to be our generational leaders," said Kari Kunze, director of studies. "Our graduates understand they have a purpose leaving here. They will be our policymakers, our business owners, our future educators, but more importantly, they will be in charge of setting our world's compass point. Their time at MPA prepares them with the content knowledge and fortitude to make decisions that are good for everyone."
Jason Schwalen, Upper School English teacher, noted, "At MPA, knowledge is simply not enough. We require students to be able to communicate and collaborate about what they know." Most schools struggle with the contrast between what is necessary to create brilliant students for college and collaborative workers for the workforce. "The theory that if you are working on one set of skills, you must be ignoring the other, does not apply here," said Schwalen. It's all woven together beautifully, cultivating students who become citizens capable of looking outward.
Both confident and humble, students emerge from MPA with these typically disparate qualities. They become aware of their unique and powerful place in the world and the responsibility that comes along with that. They recognize where they can make positive change, challenge the status quo, and move forward toward a better world.
Garseng Wong '11 is in medical school at New York University for a career in public health. Eric Baudry '10 is at Yale Law School and plans to represent the underrepresented. Stephanie Richard '94 continues to fight against human trafficking.
MPA alumni do well. But they also do right. They become the leaders our world needs now.

---