Alumni Now
For more than three decades, MPA has engaged thousands of students in a transformative college-preparatory education that empowers them to think independently, act with integrity, and achieve their goals. MPA has been a springboard for our students' ongoing success, allowing alumni to excel in their chosen fields while remaining deeply connected to MPA's entrepreneurial spirit.
A Message From The Alumni Association Board
Annie Stewart '11
Alumni Association Board Chair
Dear MPA Alumni,
I am once again blown away by what MPA alumni can do, and the impact they can have on their community. Alumni participation for the 2016–17 year far exceeded my expectations, and I want to share some highlights: 27 percent of alumni who participated in the Alumni Challenge had never given to the campaign, and 44 percent had not given in three or more years. We raised just over $23,799 for the Alumni Challenge, which was more than a $5,000 increase from the previous year. Finally, overall alumni giving participation grew from 10 percent to 13 percent, which is higher than the national average! Thank you so much, Panthers!

I hope you will all join me in celebrating our success from last year, but also look toward the future success of MPA. As MPA continues to grow and change, it needs the support of the entire community—especially of alumni! I encourage you to see it as a privilege to be able to make sure MPA is here for generations to come.
As a PreK teaching assistant, I work with MPA students as they are beginning their educational journey, and within our class of 14 I see the impact your donations, time, and resources have on our students. Our work in the classroom would not be possible without your support.
Every day, I see that the MPA community is a sum of all of its parts—students, parents, alumni, parents of alumni, faculty, staff, and the facilities. All of these parts go into making the community parents talk about, and I am so excited to see how your support as alumni can help positively shape the lives of our current and future students!
Sincerely,


Annie Stewart, Alumni Association Board Chair.
2017–18 ALUMNI ASSOCIATION BOARD OF DIRECTORS
Annie Stewart '11, Chair
James Cordon '97, Vice Chair
Mike Velin '06, Treasurer
Brendan Byrne '06, Secretary
Nate Bander '09
Karl Berget '07
Jeremy Drucker '97
Andrea Heil '10
Pete Kieselbach '06
Erica Isaac
Christopher Parish '95
Vance Ryan '08
Jacob Schwartz '09
Michaela Toohey '96
Jessica Wong '05
Special Liaisons:
Dana Boyle
Nansee Greeley
If you are interested in joining the Alumni Association Board of Directors, please email us. We are currently accepting nominations, which will be reviewed during the May board meeting. Thank you for getting involved!
---
UPCOMING ALUMNI EVENTS
DECEMBER 14: Alumni Social
DECEMBER 26: Alumni Basketball Night
MARCH 6: Alumni Challenge
MARCH 13: MPA Talks Speaker Series
MAY 12: Spring Auction
JUNE 1: Senior Lunch and Alumni Panel
Is your child a dreamer and doer of the next generation?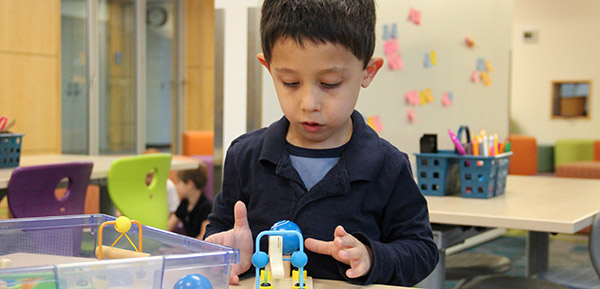 As an MPA alum, you are the cornerstone of our community, which we hope will last for generations to come. To aid in this legacy, we are pleased to offer the Children of Alumni Program, allowing you to provide an MPA education to your young children. While enrolled in kindergarten through grade five, children of alumni receive 100% of demonstrated financial need with a minimum tuition contribution of $5,000 per child.

Contact Craig Dodson, Director of Admission at cdodson@moundsparkacademy.org or 651-748-5519 with questions or to arrange a visit.
THE GOLD SOCIETY
Join us as we highlight our youngest alums
for their involvement and generosity with our GOLD Society. Graduates of the Last Decade who contribute $25 or more will be recognized for their support of MPA with a GOLD Society membership.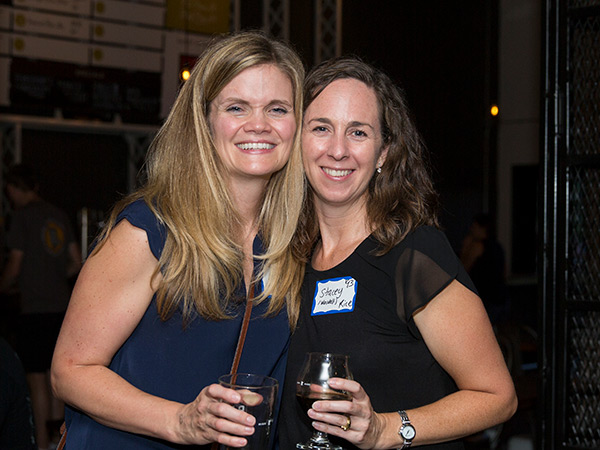 Congratulations to the classes of 1992, 1993, 2002, 2003, 2012, and 2013 on their Milestone Reunions! We had a great event at Pryes Brew-ing Taproom, co-owned by Allan Flinn '93, over Homecoming weekend. Thanks to everyone who came out to celebrate!
Sign up for our e-newsletter!
To receive monthly news about fellow alumni, events, reunions, and more, send your contact information to
alumni@moundsparkacademy.org
!
Tell us what's new with you! Let us know your exciting accomplishment or announcement at
alumni@moundsparkacademy.org
Many thanks to all the alumni who came back for Homecoming 2017! It was a beautiful weekend full of many on-campus and off-campus activities. MPA is grateful to have such strong connections with our alumni.
---