Five Questions
with
COURTNEY NAGLE
Middle School Science Teacher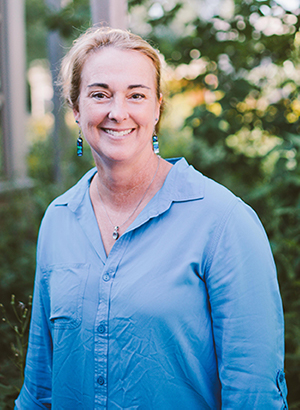 WHEN DID YOU JOIN THE MPA COMMUNITY?
I came to MPA 14 years ago. Previously, I was a science specialist teacher in Burnsville, a math and science teacher for gifted children in New York, and a science teacher in Iowa. In those 14 years, I have taught grades five, six, and seven science as well as grades five and six math. To this day, MPA students never cease to amaze me with how eager, compassionate, intelligent, funny, and curious they are.
WHAT BROUGHT YOU TO MPA?
When I arrived for the interview, I was so impressed that there were students who stopped and took me to where I was going. It was refreshing to come to a place where people were kind and willing to go out of their way. People are still willing to go the extra mile here. I love how our entire community stops, listens, and helps with such grace and positivity.
WHAT'S YOUR FAVORITE MPA MOMENT?
It's so hard to choose just one moment, but I sincerely love all of the Middle School field trips. I appreciate seeing the students in a different light outside of the classroom, exposing them to real experiences in our environment, and helping them gain confidence. It is also fun to be a part of some "firsts," like the bog plunge! I enjoy developing relationships with each of them as individuals both on and off campus. Even when things might get difficult, I have found that we can always work together to find a solution.
WHAT'S A LITTLE-KNOWN FACT THAT EVERYONE SHOULD KNOW ABOUT MPA?
Relating to the field trips I love, MPA has been going to the Audubon Center of the North Woods for more than 20 years. We were one of the first schools to attend, and still receive the founding schools' discount. This is such a wonderful testament to the school's long-time commitment to experiential and outdoor learning.
WHAT'S YOUR SECRET TALENT?
I am really good at lining up and stacking hay bales and baking monster cookies.
---