Parents of Alumni Stay Connected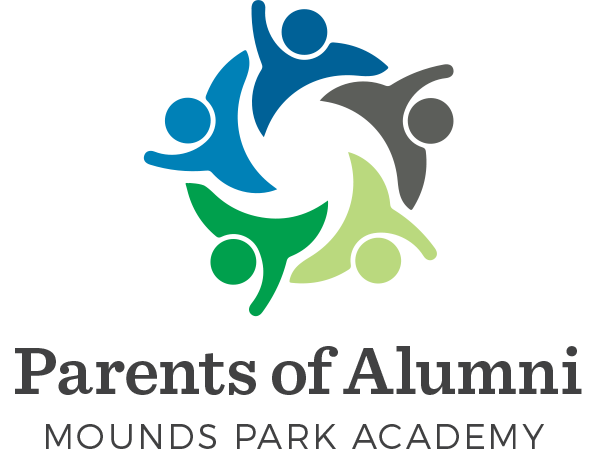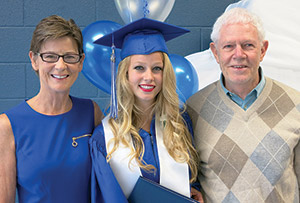 Jeanne Danaher with husband James Wright and daughter Megan Wright at MPA commencement '14.
Jeanne Danaher
Parents of Alumni Board Chair
I am delighted to tell you about the Parents of Alumni organization, which was officially formed last year. We are a group of parents of former students whose goals are to stay connected to the MPA community and provide social networking opportunities for our members. More specifically, the Parents of Alumni offer entertaining social events and lifelong learning to help keep parents connected to one another, to MPA, and to function as a resource to the MPA community.
The group casually formed several years ago as a way to continue the valued relationships with parents and MPA after students graduated. It started with purely social gatherings as a way to preserve the long-standing relationships built throughout the school years. The founding parents also realized the enormous potential value in these relationships in terms of networking opportunities for their students during and after college. These bridges to internship experiences, access to career-building wisdom, and potential employment opportunities were treasured resources not to be lost.
From this foundation grew a lively and engaging list of strategies. On the social side, parents enjoyed events such as a Saint Paul Gangster Tour, a Ghost Excursion at Fort Snelling, and a Lift Bridge Brewery Tasting and Facility Tour. On the educational front, parents donned beekeeping gear to learn about the art of making honey. Parents of Alumni has hosted educational speakers for the community and luncheons to reconnect parents, the administration, and teachers. And, in recognition of the feeling of loss when students leave home, Parents of Alumni hosts an evening reception in the fall for parents of college age students to share concerns and reconnect.
All parents of former students are automatic members of the Parents of Alumni. There are no membership fees, no extraordinary commitments, and we meet only four or five times a year. I encourage transitioning parents not to lose the bonds created over the years, to become active members for personal growth and entertainment, and to preserve and promote the connection that could afford opportunities for graduates as they transition into adulthood. Please connect with us via email at ParentsofAlumni@moundsparkacademy.org.
All the best and I hope to meet you at the turn.
---