Today at MPA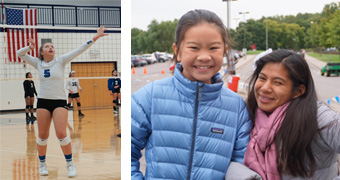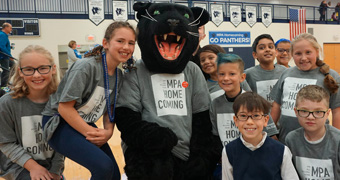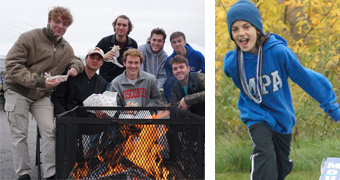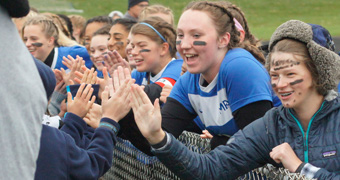 Homecoming 2018
By Liza Amaral '13
It was wonderful to be back on campus for Homecoming 2018! This was my first year attending a homecoming since I graduated in 2013, and I came back to reconnect with the school and engage in my role as a volunteer for the Communications and Marketing Department.
Of course, I expected to feel nostalgic and sentimental about returning to MPA. But I experienced something indescribable beyond that. The welcoming atmosphere surrounding this community was exactly as I remembered it. I was suddenly stepping on the same tennis courts I had competed on, hugging the familiar faces I had known in the classrooms, and experiencing the joy I had once felt every day at school. There is something so special about seeing old classmates and teachers, cheering for the teams I was once a part of, and seeing how MPA has developed since I graduated.
I was so happy to see that the students have just as much school spirit and enthusiasm as my friends and I had when we attended MPA. I spent time watching girls tennis, where I saw my former tennis coach and doubles partner, caught up with my Lower School buddy, Gabby Law, and cheered on the boys during their soccer game.
Returning to campus was such a great reminder of what a special place Mounds Park Academy was for me and continues to be for the students attending today. I was reminded of the exceptional education I received from the terrific teachers who worked so hard to make their classes interesting and relevant, and I'm so excited for all of MPA's current and future students. Go Panthers!
Editor's note: Many thanks to Liza for volunteering to manage and execute the marketing of Homecoming 2018!
---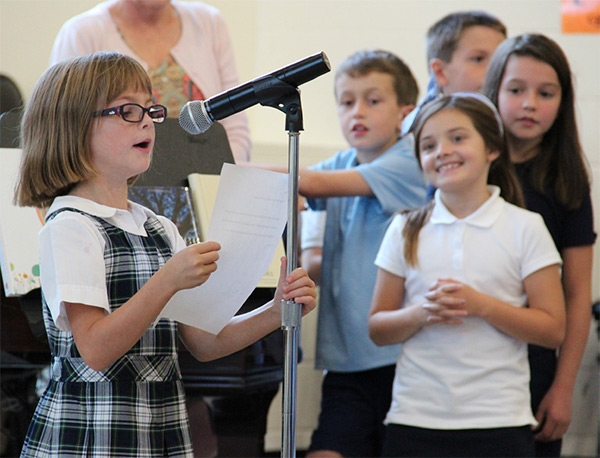 LOWER SCHOOL WISH TREE
Over the summer, Lower School students read "Wishtree," a story that explores the many unexpected ways our wishes are granted throughout our lives. After reading and reflecting on the heartwarming book, students documented their own wishes on pieces of fabric to decorate MPA's very own wishtree—a young, bright green sapling donated by MPA parents. "I wish for world peace." "I wish pandas were not endangered." "I wish to be the best snowboarder." "I wish everybody could have a home." While each individual student had something very unique to say, common themes and relatable wishes evolved out of the many that were strung from MPA's tree. The Lower School gathered in late September for an assembly, recognizing the students who read the book and those who shared their personal wishes. While the project helped our youngest students grow over the summer, it will continue to encourage them toward their wishes—and dreams—year after year, as they blossom alongside the wishtree.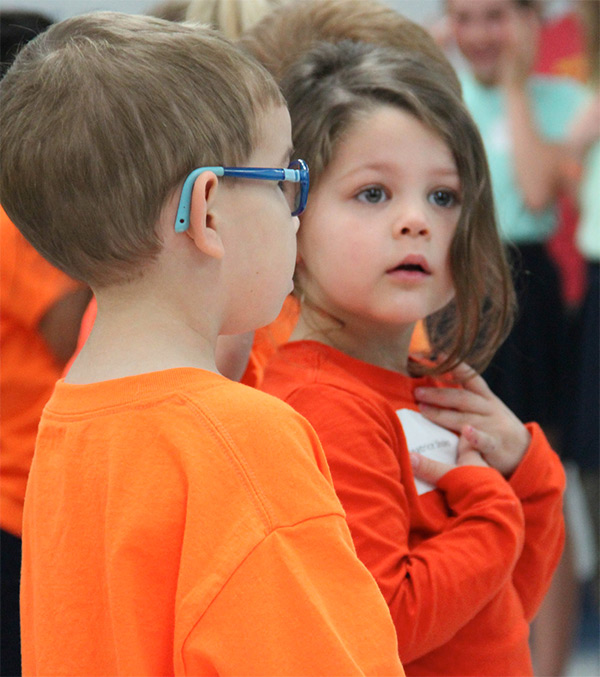 BRING MINDFULNESS TO LOWER SCHOOL
Mindfulness was introduced to the Lower School as this year's CHAMP theme at their first CHAMP assembly of the year. A considerably deep and complex characteristic, the idea of mindfulness was warmly welcomed into the daily MPA experience. It is a lifelong skill that requires practice, but brings significant benefits to those who do it regularly. With a meditative breathing exercise, a read-along of the book "In My Heart," and a freeform drawing activity, students had the opportunity to openly express themselves, while simultaneously taking moments to consider how their own emotions and feelings may have an impact on others around them.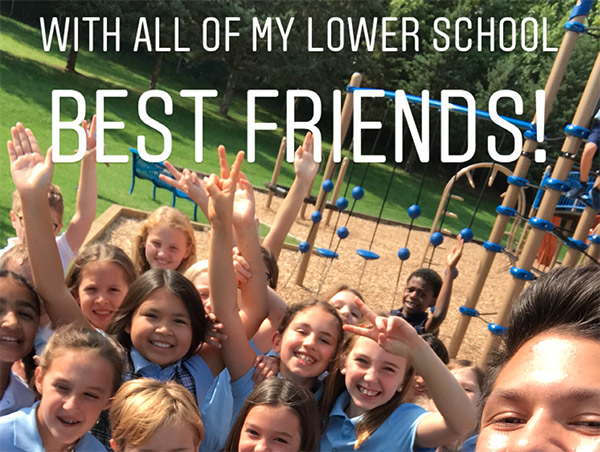 AMPLIFYING STUDENT VOICES
MPA has been putting one of the most coveted channels of information into the hands of Upper School students: Instagram. Every Friday, an Upper School student "owns" the MPA Instagram account, walking our followers through a day in their life at school. Not only does this break through the noise on social media and give students a sense of individuality, but it emphasizes how significant the voices of our students are. Through the simply limitless reach of social media, they have a chance to tell their MPA story, their way. Follow along at instagram.com/moundsparkacademy.
---