Tell Us About Your Selfie
with
Aaliyah Kellogg
Class of 2020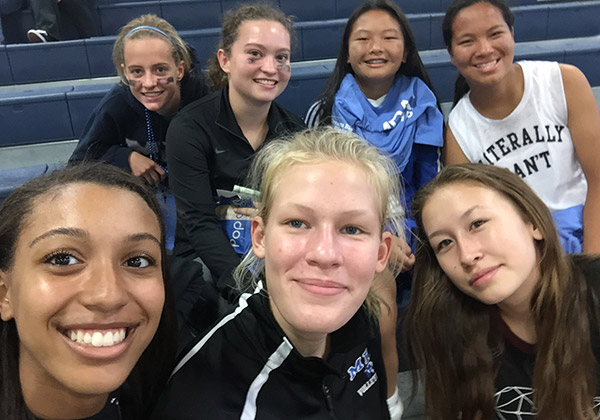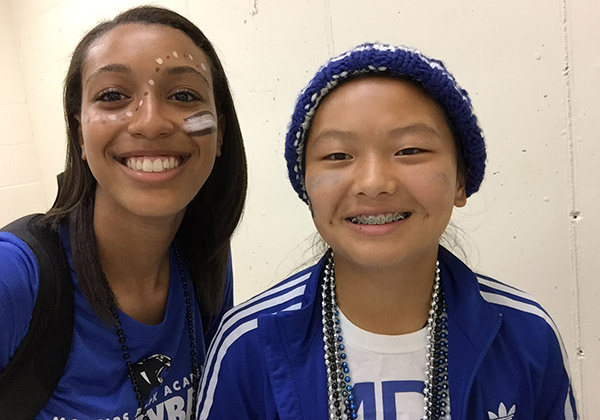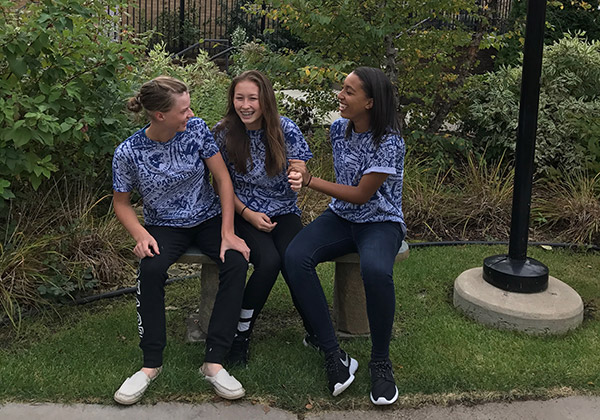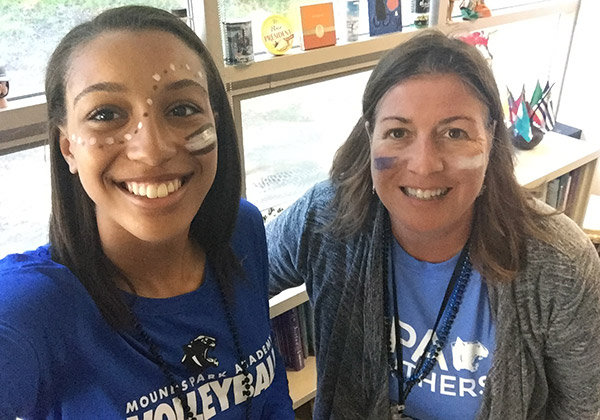 ---
WHEN DID YOU COME TO MPA AND WHAT WAS THE TRANSITION LIKE?
I came to MPA in the second grade. At my old school, I felt like I wasn't being challenged enough, nor was I being pushed to go above and beyond. I started in the middle of the year and that was a little bit hard to adjust, but everyone was super welcoming!
WHAT IS YOUR FAVORITE MPA MEMORY?
Oh my goodness, how do I pick? I have so many! My favorite one was probably when we graduated from Lower to Middle School and we got to take an item from our uniforms and throw it in a bucket because we didn't have to wear a uniform anymore.
DO YOU PARTICIPATE IN ANY EXTRACURRICULAR OR ATHLETIC ACTIVITIES?
Yes, I play volleyball and run track. I also write a lot and have been into journalism since I was in fourth grade. Since then, I have been involved in multiple writing programs, including Scholastic News Kids Press Corps, Sports Illustrated Kids, and now I'm currently writing for "Pretty Girls Sweat."
WHAT'S YOUR FAVORITE SPOT ON CAMPUS?
My favorite spot on campus is the Benz Courtyard. In the morning, or when we have time to relax after lunch, my friends and I will go out in the courtyard and get some fresh air!
WHAT ARE YOUR HOPES AFTER GRADUATION?
My immediate goal is to study communications at the University of Southern California after graduation.
HOW DO YOU LIKE TO SPEND YOUR TIME OUTSIDE OF CLASS?
When I'm not busy with homework or my extracurricular activities, I do what almost every other teenager does: spend time catching up on my favorite shows!
WHAT'S A FUN FACT ABOUT YOU?
I'm extremely (by actual definition of the word) addicted to Häagen-Dazs cookies and cream and vanilla ice cream!
WHAT'S YOUR FAVORITE LUNCHROOM FOOD?
I take cold lunch, but when they have breakfastfor lunch, I pay to have that!
IF YOU COULD TRAVEL ANYWHERE, WHERE WOULD YOU GO?
I would LOVE to go to a lot of places, but one of my top places is definitely London.
IF YOU MET SOMEONE WHO WAS UNFAMILIAR WITH MPA, WHAT WOULD YOU TELL THEM ABOUT OUR SCHOOL?
I would tell them that MPA does a phenomenal job of welcoming kids into the school and they take particular care to make sure that your academic journey is a successful one. When I first came to MPA in second grade, I felt a little behind, especially in French, which I had never taken before. The teachers were very helpful and did all they could to make sure I was up to speed and the students were very kind as well. That is the kind of community that MPA is. In addition to being a school, MPA is also a family, one of which I am very proud to be a part.
---