Five Questions
with
TIM SHEEHAN
Physical Education Teacher and Coach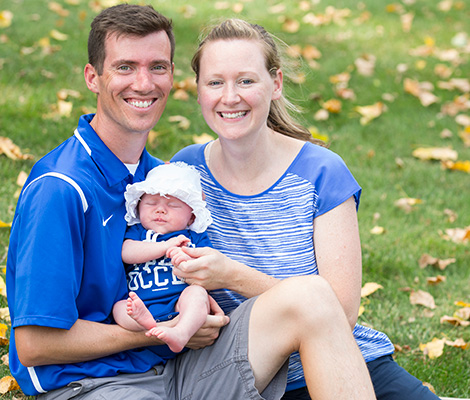 Mr. Sheehan is one of five physical education and health teachers at MPA who brings fun, unique experiences to classes PreK–12.
WHEN DID YOU JOIN THE MPA COMMUNITY?
I first came to MPA in 2008 as a student teacher from the University of St. Thomas and as the Junior Varsity Girls Soccer coach. I was also a substitute teacher at MPA in 2009–10 before moving on to my first teaching job in Mountain Lake, Minn. I came back to MPA in 2015 as an assistant coach for the Varsity Boys Basketball Team. I was hired as a full-time physical education teacher for the 2017–18 school year and am currently co-head coach with Mike Scinto of the Varsity Girls Soccer Team.
WHAT BROUGHT YOU TO MPA?
Longtime MPA faculty member Sue Samuelson was one of my professors at the University of St. Thomas and invited me to come to complete my student teaching experience with the physical education teachers at MPA. I was amazed by the friendly faculty and staff, the engaged students, and the beautiful facilities. I have enjoyed staying connected to the community since then.
WHAT'S YOUR FAVORITE MPA MOMENT?
Last winter, the Boys Varsity and Junior Varsity Basketball Teams took a trip to Duluth for a game against Marshall. It was a close game, but MPA pulled out the win. Not only was the game memorable, but it was a great team-bonding experience that included going to Lake Superior and eating dinner at Grandma's.
WHAT'S YOUR SECRET TALENT?
I've got a really good eye for spotting wildlife. If my family is out for a walk, bike ride, or kayaking, I love to spot turtles, eagles, deer, and other creatures along the way.
WHAT'S A LITTLE-KNOWN FACT ABOUT YOU?
class of 2003. We met as assistant coaches for the Girls Varsity Soccer Team in 2009. Head coaches at the time—Mike Scinto and Al Greimel—were very proud of their matchmaking skills. We welcomed our first daughter, Norah, to our family this past August.
---