Alumni Now
For more than three decades, MPA has engaged thousands of students in a transformative college-preparatory education that empowers them to think independently, act with integrity, and achieve their goals. MPA has been a springboard for our students' ongoing success, allowing alumni to excel in their chosen fields while remaining deeply connected to MPA's entrepreneurial spirit.
A Message From The Alumni Association Board
James Cordon '97
Alumni Association Board Member
I graduated from MPA in 1997 and received my bachelor's degree from Colgate University in 2001. I currently reside in Glen Ridge, N.J. with my wife Samantha and my two daughters Madelyn, age six, and Amelina, age three. I work as a financial advisor for Morgan Stanley in New York City. This is my first year serving on the Alumni Board and I am honored to have the opportunity.
I am an MPA "lifer," having started in kindergarten. While at MPA, the school's slogan was, "We don't teach kids what to think, we teach them how." It wasn't the textbooks or the lessons or the assemblies that stuck with me; it was the ability, capacity, and hunger for knowledge that did. I encourage you to consider how MPA has shaped your life and what lessons you have taken away that still hold with you today.
MPA is stronger than ever and still shaping young minds to be the leaders of the future. If you have not visited in a while, I encourage you to find the time to stop by and say hello. You will be amazed at the traditions still in place juxtaposed with the innovation and forward thinking you would expect from a place like MPA.
I would also encourage us, as an alumni base, to recognize that we are a crucial link in MPA's continued commitment to excellent education and to try to find a way to give back. Whether it is with your time, talents, or resources, I hope that each of you can find a way to give of yourself to ensure the continued success of the school we cherish.
Go Panthers!
2016–17 ALUMNI ASSOCIATION BOARD OF DIRECTORS
Annie Stewart '11, Chair
James Cordon '97, Vice Chair
Mike Velin '06, Treasurer
Brendan Byrne '06, Secretary
Nate Bander '09
Karl Berget '07
Jeremy Drucker '97
Andrea Heil '10
Pete Kieselbach '06
Erica Isaac
Christopher Parish '95
Vance Ryan '08
Jacob Schwartz '09
Michaela Toohey '96
Jessica Wong '05
Special Liaisons:
Dana Boyle
Nansee Greeley
If you are interested in joining the Alumni Association Board of Directors, please email us. We are currently accepting nominations, which will be reviewed during the May board meeting. Thank you for getting involved!
---
SPRING AUCTION— YOUR DREAM DESTINATION
Get your Alumni tickets at a reduced price today! Join us on Saturday, May 13, at the Union Depot in Saint Paul for exquisite cuisine, a host bar, live music, games, and a live and silent auction. All proceeds will support your alma mater and benefit the freethinkers and free spirits just like you. More information may be found at moundsparkacademy.org/springauction. We can't wait to see you there!

REUNION WEEKEND
SEPTEMBER 22 AND 23, 2017
Mark your calendar for Homecoming/Reunion Weekend 2017! Classes celebrating their milestone reunions include 1992, 1993, 2002, 2003, 2012, and 2013. More information will be sent in the coming months about on and off campus events for all alumni. We are looking forward to welcoming you home.
ALUMNI UPDATES
SEAN ADAMS '03: Began working for Medtronic as a senior program analyst in July 2016 supporting product development projects in deep brain stimulation and spinal cord.
ABBY HERTZ '02: Featured in The New York Times for her immersive theater production, LUST.
ALEX KORN '04: Recently visited his seventh continent and had a ski trip this winter with fellow Panther, Robby Potish '04, who he's been skiing with since the third grade!
TIM KOERNER '03: Celebrated his 10th year working in the nonprofit sector, currently as the mobile food program manager for The Open Door in Dakota County, and recently completed his MBA in social entrepreneurship from Augsburg College.
LAURENT KUEHNL '05: Played Don Jose in The Tragedy of Carmen in February at the Skylark Opera Theatre in Saint Paul.
THE GOLD SOCIETY
We are happy to highlight our young alums for their involvement and generosity with the GOLD Society! Graduates of the Last Decade who contribute $25 or more will be recognized for their support. For more information, contact us at alumni@moundsparkacademy.org. /p>
Sign up for our e-newsletter!
To receive monthly news about fellow alumni, events, reunions, and more, send your contact information to
alumni@moundsparkacademy.org
!
Tell us what's new with you! Let us know your exciting accomplishment or announcement at
alumni@moundsparkacademy.org
Is your child a dreamer and doer of the next generation?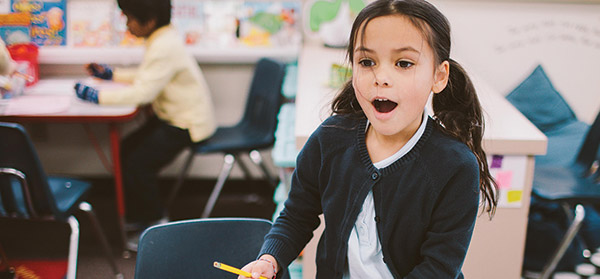 MPA is honored to offer the Children of Alumni Program, further enabling you to provide an MPA education to your young children. While enrolled in kindergarten through grade five, children of alumni receive 100 percent of demonstrated financial need with a minimum tuition contribution of $5,000 per child.
Contact Craig Dodson, Director of Admission, with questions or to arrange a visit!
cdodson@moundsparkacademy.org | 651-748-5519
---