Tell Us About Your Selfie
with
Brooklynn
Class of 2027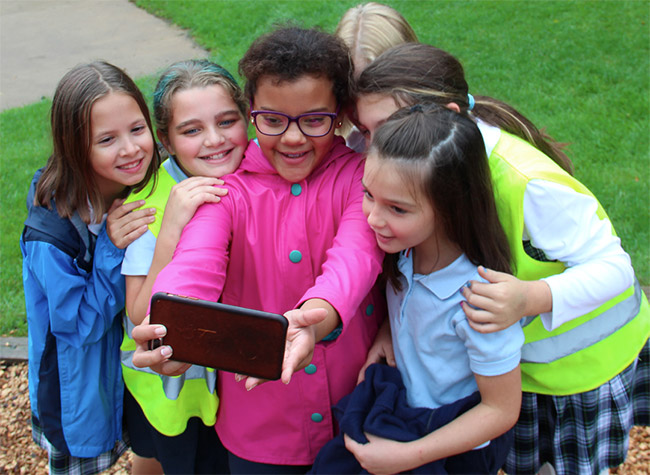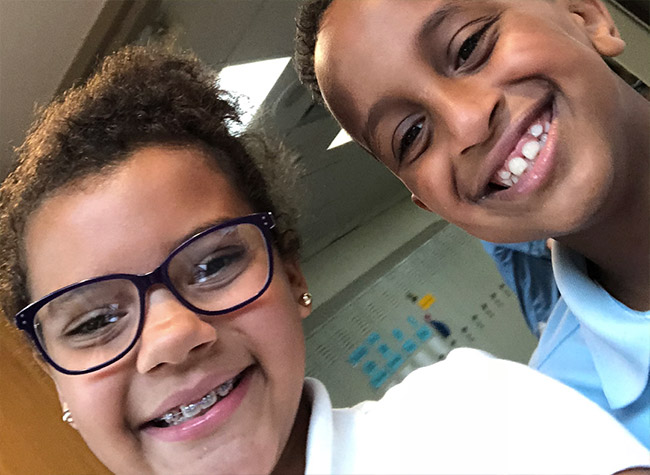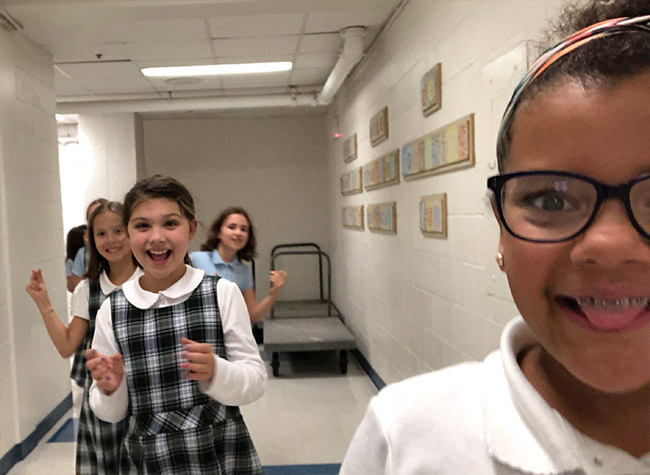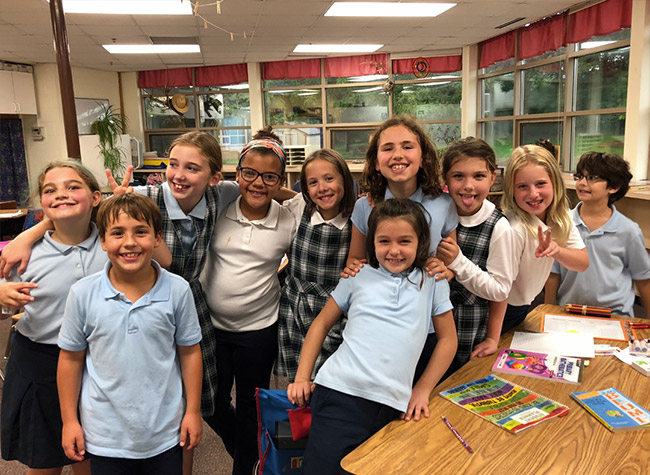 ---
When did you come to MPA and what was the transition like?
I came at the beginning of PreK. At my previous preschool, I learned to share, but MPA taught me about kindness, a very important trait.
What is your favorite MPA memory?
During the school day, all the teachers. But another favorite memory is Homecoming. This year, I really liked watching the volleyball and soccer games.
What extracurricular and athletic activities do you participate in and why did you choose them?
I love soccer, Girl Scouts, volleyball, basketball, swimming, and softball. I do so many things because I love them—soccer and Girl Scouts is on Thursdays, basketball and softball is always in my free time, and I swim on Tuesdays. I participate in all of them because I think they're fun and very amusing. I like that we all support each other on my teams.
What do you like about activities at MPA?
I like that all of the activities are very entertaining and extraordinary. I go to Panther Club and Swim Club. Ms. Stacy (my Swim Club coach) is encouraging, and all of us on the team are supported by her and each other. All of the activities I do here are great and I am so happy that I am at MPA!
What's your favorite spot on campus?
My two favorite spots on campus are under a tree or in the library.
What are your hopes after graduation?
I hope to go to the University of Minnesota. Another hope that I have is that I would like to be a pediatrician because I like to help people. But I also like to help animals and I want to foster dogs.
MPA is a very wonderful place. Anyone who is new here would feel welcomed.
Brooklyn
Class of 2027
How do you like to spend your time outside of school?
I like to spend my time reading "Captain Underpants," "Diary of a Wimpy Kid," and "Series of Unfortunate Events," and also watching the movies of them. And I also like building planes, trains, and houses with LEGO. I actually build a lot of houses from scratch.
What's a fun fact about you?
My fun fact is that I was born with a full head of hair!
What is your favorite lunchroom food?
My favorite lunchroom food is the grilled cheese. The cooks can cook up a storm!
If you could travel anywhere, where would you go?
I would go to Madagascar because there are so many rare species of animals like lemurs. I really love animals.
If you met someone who was unfamiliar with MPA, what would you say about our school?
I would say that MPA is a very wonderful place. I would also tell them how I like gym class because of Mr. Scinto and Mr. Sheehan. All of the teachers are encouraging, helpful, and kind. Anyone who is new here would feel welcomed.
---