Today at MPA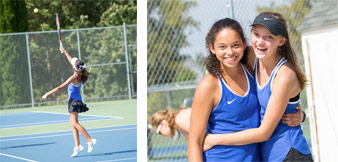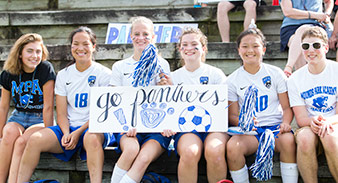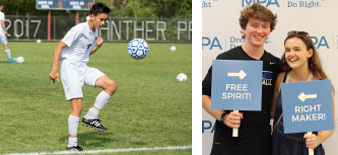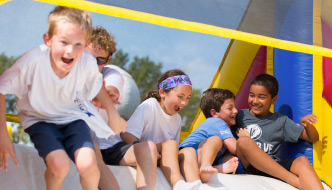 Homecoming 2017
Homecoming brought the MPA community together for one lively, sunny, and successful weekend. From the joyful squeals of Lower School students bouncing in the bounce houses to the nostalgic chatter of alums catching up, everyone expressed an incredible sense of school spirit, both on and off campus.
"I could feel the excitement in the air as the MPA community was engaged in so many aspects of our celebration," says Dan Haase, MPA athletic director. "The highlight for me was the third and fourth graders singing the national anthem at the volleyball and soccer games. They sang to a large fan base at both venues and did such a wonderful job. Those kids are the future of MPA athletics!"
It started with energetic spirit days during the week, where students wore everything from slippers and pajamas to capes and face paint. The end of the week led to the wild all-school pep rally and later, Friday night's Alumni Happy Hour. Saturday's festivities brought Panthers, families, and friends for food trucks, fun runs, and to cheer on MPA teams all morning and afternoon. The Girls Tennis Team took first in their tournament, winning over Cretin-Derham Hall 5–2 and then Woodbury High School 4–3. The Girls Volleyball Team also finished in first place, adding four additional wins to their record. The Girls and Boys Soccer Teams both trailed by one goal, but finished hard in the scorching afternoon heat.
The celebration ended with the Upper School dance and Milestone Reunion on Saturday night. The classes of '92, '93, '02, '03, '12, and '13 gathered to reconnect and reminisce with their classmates that evening.
---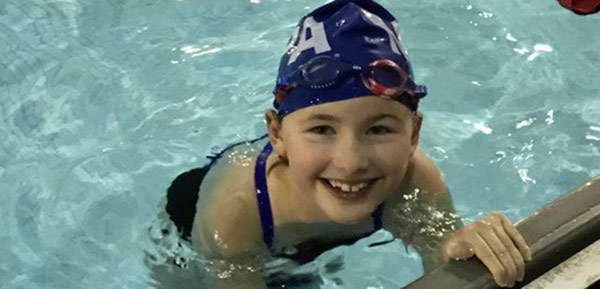 SWIM CLUB MAKING WAVES
In 2004, inspired by her daughter's love of competitive swimming, fourth grade teacher Deedee Stacy started MPA's Swim Club. At first three, and then five, and then seven, and then many more swimmers joined and this year more than 50 students, in grades one through eight, are expected. What began with a single meet each year has grown into significant pool time, multiple competitions, and a coaching staff that now includes MPA parent Olga Espinosa, a two-time Olympian.
"It's great to see so many kids interested in the Swim Club," says Lisa Vale, Lower and Middle School parent. "It's such a low-risk, high-gain activity under the guidance of Coach Stacy and Coach Olga. Kids learn how to be part of a team sport with their MPA classmates all while becoming more confident—not only in the pool, but in themselves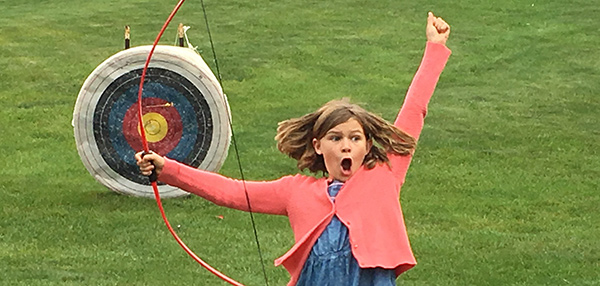 TRYING IT ALL
Fifth Grade Sports Club is a rite of passage for most students transitioning into Middle School at MPA. Friends gather after school almost weekly to try incredible activities like archery, Frisbee golf, rock climbing, laser tag, broomball, snowshoeing, floor hockey, horseshoes, snow tubing, bowling, and much more. Through these adventures, camaraderie and confidence soar!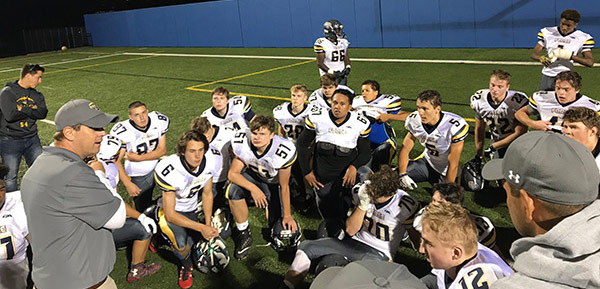 GO ACADEMY FORCE!
Along with several east metro private and charter schools, the Panthers are part of a new cooperative team called Academy Force Football. "With participation declining in football, coming together to rejuvenate the sport just made sense," says Dan Haase, MPA athletic director. With more time to play, less travel time, and a dramatic increase in fan participation from MPA students, it has been a win-win for all involved.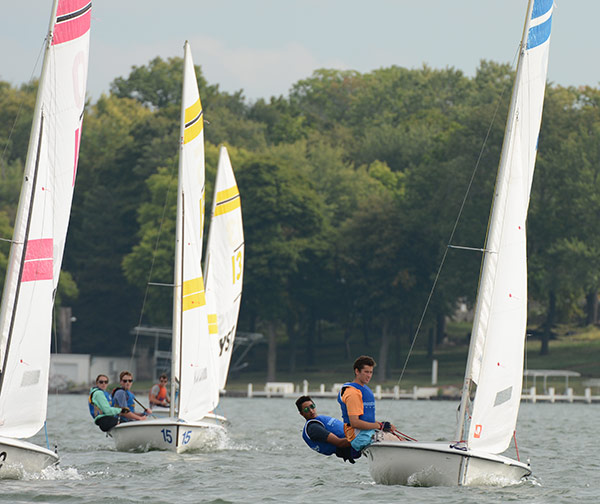 A LIFELONG SPORT
Nationwide, sailing is one of the fastest-growing high school sports. Here at MPA, the Sailing Club is as large as ever, but with seven sailors, there is definitely room for more in this fall and spring sport for students in grades seven through 12. Current captain Toby Sullivan shares, "Sailing is a great sport for those looking to do something different. I love the independence and responsibility that comes with sailing. And, there is nothing like the sensation of ripping down the lake in super strong winds or jostling with 20 other boats on the starting line."
---