Hello From Parents of Alumni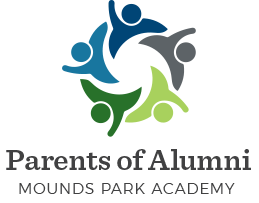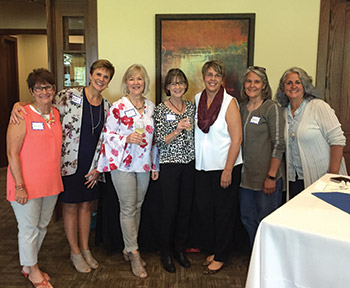 UPCOMING PARENTS OF ALUMNI EVENTS
May 12, 2018
Spring Auction
September 2018
Parents of Alumni and Teacher Social
November 2018
Parents of Alumni College Years Social
More information to follow−watch your email!
We are the Parents of Alumni (POA) whose purpose is to keep connected with the MPA community. We value preserving and growing relationships to cement our common bonds and do this through providing entertaining social events, educational opportunities, and lifelong learning.
We are in a unique position to comment on the impact the MPA experience is having on our children. As we watch them move into adulthood, we not only see the benefits of a quality education, but also a pattern of behavior in our children that reflects respectful and positive character attributes. This distinctive outcome is directly related to the nurturing environment afforded by MPA.
By way of example, one parent observed that MPA fostered countless constructive behaviors, which gave his son a mental toughness and ability to persevere. MPA coached that aspect beyond what he as a parent could do, translating into a willingness for his son to take on tough tasks with intelligence and moral integrity. This example fills us all with appreciation and pride and is a reoccurring message voiced by many MPA parents of alumni.
The journey with our children though the MPA years has forged authentic and caring friendships. And even though we drift in and out of these relationships, it is amazing how easy it is to pick up where we left off and reconnect. That is the goal of the POA, to continue those friendships whether current or lapsed. All parents of MPA alumni are automatically members of the POA. We welcome your support in any form—whether by attending events, joining the board, hosting a gathering, or helping generate new ideas.
Please look for upcoming events this fall when we will sponsor a POA and Teacher Social and the always well-attended College Years Social for parents of current college students. We are also considering an educational panel discussion and welcome your ideas on subjects, speakers, location, and timing.
Feel free to contact me if you have ideas, suggestions, or would like to get involved.
---