Five Questions
with
ASHLEY COOPER
Middle and Upper School Counselor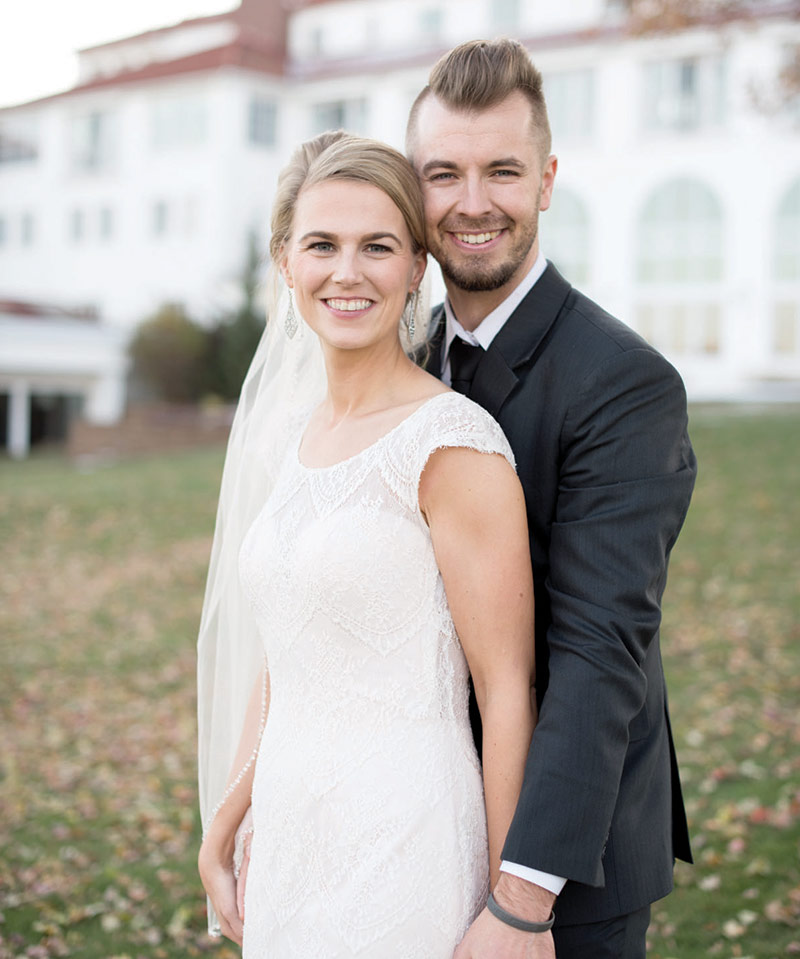 Around Mike Velin's '06 wrist is a bracelet with MPA's motto, "Dream Big. Do Right." He's worn it every day, including his wedding day in November, since he received it at Homecoming.
WHEN DID YOU JOIN THE MPA COMMUNITY?
I originally joined the MPA community in 2008 as a staff member at Breakthrough Twin Cities. After earning my master's degree in 2015, I worked as a school-linked mental health therapist in the Saint Paul Public Schools. I was beyond thrilled to learn that I would be returning to MPA in the fall of 2017 as the grades 7-12 school counselor.
WHAT BROUGHT YOU TO MPA?
During the seven years I worked at Breakthrough Twin Cities, I was fortunate to get to know many MPA faculty members, recruit MPA students for teaching and volunteer opportunities, and even sit with Lower School students at lunch (some of whom are now in eighth and eleventh grades)! I love how MPA focuses on generosity, lifelong learning, and kindness. I feel grateful to be at a place where I can be completely myself and can encourage others to do the same.
WHAT'S YOUR FAVORITE MPA MOMENT?
My favorite MPA moments are when the community comes together to have fun and build positive relationships. Whether it's singing the school song at a pep rally, watching older and younger students play together during a Pairing Assembly, learning a new word at Lower School lunch, or listening to a student give their senior speech. I love seeing gratitude and growth happening in real time.
WHAT'S YOUR SECRET TALENT?
I started playing the flute in middle school and participated in band until well after I graduated from college. That's like 13 years!
WHAT'S A LITTLE-KNOWN FACT ABOUT YOU?
My husband, Mike Velin, is an MPA alum from the Class of 2006. We met while volunteering at Best of MPA (now called the Spring Auction) in 2011. We were married in November and recently started renovations on our first home in Saint Paul. While he works in private wealth management during the day, one may often see Mike wandering the MPA hallways after work or serving as treasurer of the Alumni Association Board of Directors. He loves being at MPA just as much as I do!
---